BQ Aquaris M5
Hardware premium and own your moments to capture software.
With the 5 megapixel front camera, focal aperture f / 2.0, 85 ° angle and flash, you can make the best selfies. The rear camera has 13 MPx, f / 2.0 and double flash for you captes your moments with a spectacular quality even in low light. You can also burn your videos in full HD mode and
slow motion
120 fps. Especially with the new camera application developed 100% by BQ.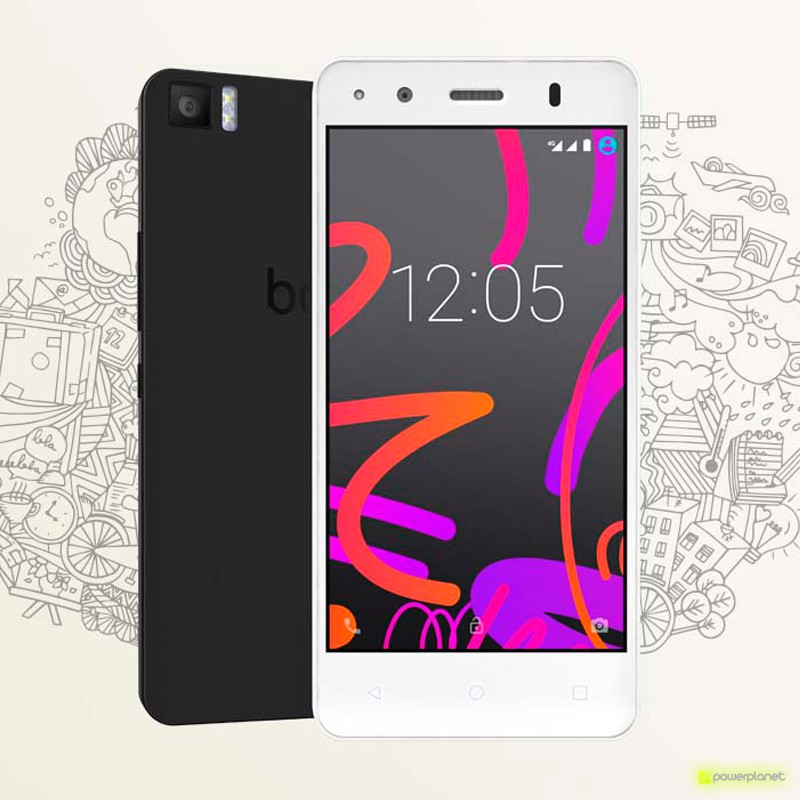 The best technology for the screen.
The tactile response is improved, even in humid environments and gloves, by maXTouch® of Atmel® sensor. Moreover, now they detected up to 10 simultaneous points. Thanks to technology we get Quantum Color + range of colors for almost 90% of NTSC. All in a capacitive GFF (Glass-Film-Film) Full HD screen resolution and protection Dragontrail.
NFC (Near Field Communication) technology allows two devices to communicate they are a few centimeters and exchange data. Thanks to that you can interact with other devices that also have this technology, even making payments through the HCE (host card emulation) protocol.
A unique sound experience.
The audio quality is excellent due to the combination of Cirrus Logic chip, the
sound box
and the Dolby technology. The digital signal processing creates a sense of Dolby surround sound. Cirrus Logic chip preserves the levels of signal quality for Hi-Fi sound. So you enjoy clear conversations we have included a noise cancellation system incorporating an additional microphone.
The key is to optimize efficiency.
We managed to include a 3120 mAh battery even reducing the thickness of the device. Also, the
mode command
function optimizes the way in which the display image is transferred. The combination of these elements along with optimization software and low-power components means better range than its predecessor.
A Qualcomm Snapdragon ™ 615 Octa Core processor up to 1.5 GHz with Cortex A53 architecture ARMv8 is synonymous with high performance and efficient multitasking. Get the best results with efficient battery usage.
LED notifications

Configure your LED notifications according to your needs. Assigns a color to each type of notification: e-mail, social networks or missed calls, among others. You can even specify when you want notifications LED and when not active.

Emergency numbers

Access your emergency contacts from the lock screen. We know how important it is safety, so the contact information will be preserved.
With a completely revamped interface, Android Lollipop gives you an experience of intuitive use. You can manage and customize notifications even see them from the lock screen. New security options such as Smart Lock mode is also included. In addition, "Google Now" is fully integrated and can be launched thanks to "OK Google" even when the screen is off command.



A spectacular design out.
Outside we have downsized, reducing screen frames to a minimum. The side buttons have moved facilitating accessibility. Back flash has been geared to suit the direction of the shots. A unique touch provided by a polycarbonate quality and finish of Swedish origin, incorporating UV protection and anti-fingerprint.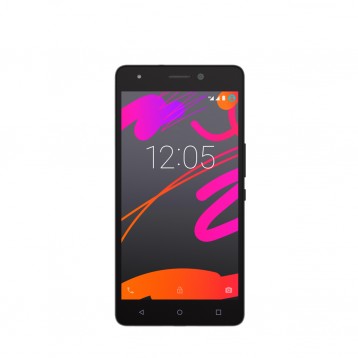 A spectacular design inside.
Inside the space is optimized to include a higher capacity battery, front flash and additional microphone for noise cancellation system. While enabling excellent heat dissipation due to the incorporation of graphite sheets in the design.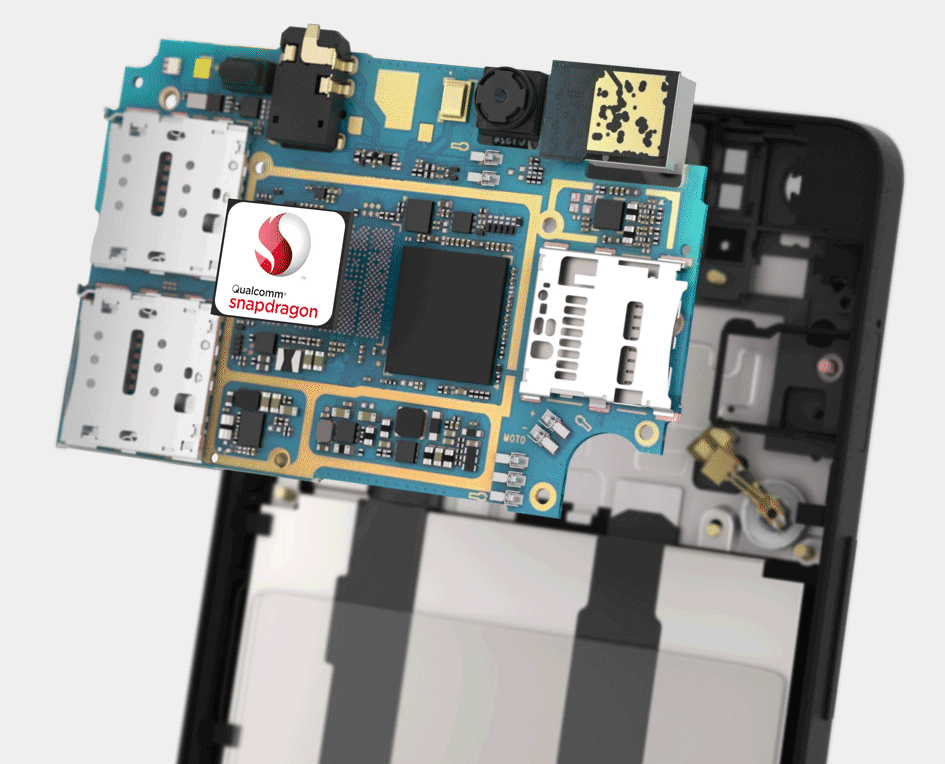 Enjoy everything you do with your smartphone but faster. Surfing the internet, listening to music or viewing your favorite videos with a speed of data transmission up to 10 times faster than with 3G. Now all Aquaris M have 4G and, as always, Dual-SIM Dual Standby, which allows you to have two different phone lines.