BQ 3D printer Whitbox
Witbox has a large volume of printing on a home printer with an A4 (21x29.7 cm) in size and up to 20 centimeters tall. So, you can print large figures or multiple parties at once to a level that does not reach any other printer.


Own manufacture in Spain
We witbox manufacture in our Spanish plant in Navarra, dedicated to the design and production of our printers. Being manufacturers allows us to conduct the most stringent quality controls. We apply the same standards to our consumables, which we have designed a line of own production in Huesca.
Witbox has been carefully designed to optimize its functionality. It is a fully gated printer, which prevents accidental access during printing, and has a front door lock system that makes it especially safe in environments where there are children. Closed design helps to minimize noise. In addition, it prevents the escape of heat and air flows, maintaining a constant temperature inside the printer.

A completely innovative printing system
Witbox incorporates an innovative printing system inspired by the Fibonacci curve, a PTFE tube for the passage of the filament. With this arrangement, the filament decreases friction and the power system remains inside the printer, without protruding. This optimized design, coupled with its reinforced chassis, allows you to create a network of printers and stack multiple Witbox top of each other.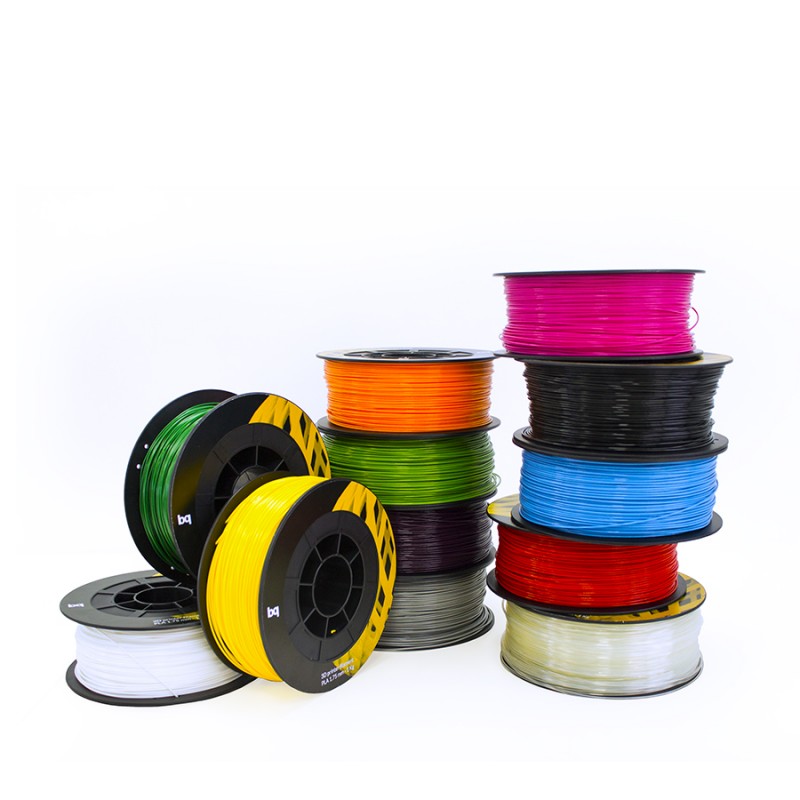 You can use Witbox with open source software as Slic3r ™ Cure ™, Pronterface ™ or Repetier ™. Enjoy greater freedom of use, greater compatibility and total technological independence.
Witbox hardware is made of 100% free, you can modify and evolve all you want. In bq we committed to share all our improvements without putting limits to knowledge.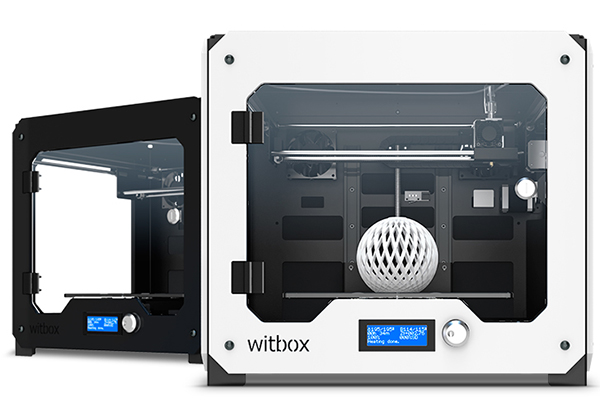 Our commitment to the user: be at your side throughout the life of the printer. We offer a 24 month warranty on workmanship and materials, at an event, we deliver spare parts in just 72 hours anywhere in the world. More than 150 technicians are at your disposal 365 days a year, a support team whose quality has been recognized with the exclusive ISO 20000 certification.